Built to last the test of time

Quality From Considered, Local Supplier Choices
For over six decades, Universal Homes has established longstanding relationships with a range of trades and services producing quality-assured products.
 We ensure every product we choose is designed to withstand the test of time so that you can enjoy a brand-new, quality, and architecturally designed home with complete peace of mind. As a company that locally designs and builds homes, Universal Homes are proud to support quality New Zealand-made products. The majority of our suppliers fabricate and produce their products here in New Zealand.
Warm & Dry All Year Round
A well-insulated home means a warmer, drier, healthier home providing year-round comfort, and reducing your power bill.
Eco insulation for sustainable warmth
Premier Insulation is our eco-friendly choice. It's endorsed with the Environmental Choice Tick as near-zero waste production. Produced in New Zealand, high-quality GlassWool is BRANZ Appraised and holds the Environmental Choice Label. It's manufactured using up to 90% recycled materials and provides both thermal and acoustic insulation. Made from resin-bonded thermal insulating materials, it's non-combustible and sustainable, too.
Universal Homes were one of the first companies to adopt this innovative product, which helps future-proof new buildings from expensive repairs and claims. HIANDRI packers' patented and code-compliant system lifts wall frames off concrete floors to keep them dry, allowing them to dry naturally, much faster, after any rain during construction. These revolutionise the way our construction team can deal with moisture, and benefit our homeowners in the long run.
Designed for superior heating with quiet performance, world-leading Daikin heat pumps provide clean, efficient, and superior climate-controlled comfort for your home. Heat or cool your home effectively and efficiently with these durable heat pumps. Enjoy great quality and durability, with the Daikin '5-Year Parts and Labour' warranty for air conditioners professionally installed in domestic premises in New Zealand. As one of New Zealand's most trusted names in heat pump and air conditioning, Daikin have been heating and cooling homes for over 45 years.
Superior Sound Protection
Turning down the noise, our terrace homes are fitted with innovative and impressively thick multi-layered and soundproofed KOROK inter-tenancy partition wall systems. KOROK walls are another key product utilised to provide secure, safe homes for lasting durability, with excellent fire and acoustic protection.
Impressive Acoustic Controls
When it comes to terrace home living, acoustic transfer or noise spill can be a perceived concern. This innovative and impressively thick KOROK product used across our terrace homes features an interlocking clipped-together steel outer shell with an aerated concrete infill, and fire and acoustic sealant. Our high-performance wall systems ensure the shared party walls between terrace homes have noise control levels that far exceed current New Zealand Standards, with acoustical compliance from 63 STC to 69 STC rating (sound transmission class); the minimum required is 55 STC. That's peace of mind for peace and quiet.
Fire Resistance Protection
KOROK has recognised the need for superior inter-tenancy standards, as higher density housing increases. This quality, innovative wall system delivers on the safety front for our terrace homes. In the unfortunate event of a fire, KOROK panels are designed to melt on the fire side and to remain intact on the other side, which in turn supports the KOROK Panel Fire Barrier. KOROK allows for in-wall services to be run without breaching the neighbouring property, and provides a system that will still give fire protection even if the plasterboard linings were to get damaged after owners or tenants have moved in. Not only does KOROK provide increased protection with high fire resistance ratings, but it also adds beneficial value for homeowners knowing they have a high-quality build.
We select locally made, quality products backed by solid warranties with a longer life-cycle to ensure they will be more cost-effective for you in the long term. Our homes are built to withstand New Zealand's tough climate conditions, keeping your family dry and warm all year round so you can enjoy a comfortable home.
Double-Glazed For Comfort
Each window and ranch-slider door is double-glazed with quality Metro Glass, New Zealand's largest double-glazing producer. This modern, tough, high-performance glass lets you bring the outdoors in by allowing natural light to flood living spaces and bedrooms. Insulating glass units are sealed in the manufacturing process. They consist of two panes of glass separated around the edges by a spacer that contains a desiccant-drying agent, which absorbs moisture vapour in the cavity. Double glazing insulates against heat and cold up to four times more effectively than single-glazed windows and doors, keeping your home warmer, quieter, and reducing condensation, with flow on health benefits for your household.
For our range of windows and ranch-slider doors, we select high-quality double-glazed aluminium joinery from two of New Zealand's largest specialist suppliers: Altus Window Systems, and Phoenix Windows and Doors. Altus is a leading New Zealand manufacturer and exporter across the world of innovative designs in aluminium extrusions and extrusion-based building systems. They have a rich history of providing market leading innovations and business systems for the construction and industrial sectors, as one of the pioneers for the introduction of aluminium within the New Zealand windows and doors market.
Phoenix Windows and Doors is one of the largest manufacturers of aluminium windows and doors in New Zealand. These utilise the latest technology for durability, performance, comfort, safety, appearance, and style, providing secure and weathertight joinery. The company produces a wide range of high-quality window and door suites for the residential and commercial markets across the Auckland and Northland regions. Phoenix invests in state-of-the-art plant, machinery, and delivery systems to ensure consistency, quality, and the ability to meet new energy efficiency legislation requirements for increased insulation via double glazing.
As another trusted local brand with a long history, we use New Zealand-manufactured Winstone Wallboards manufactured under the GIB® brand to provide each of our homes with quality protection, including GIB Aqualine®, and GIB Braceline® GIB noiseline®. GIB Aqualine® features a water-resistant core to help prevent steam and moisture penetration and is New Zealand's number 1 tiling substrate used in bathrooms. Its fibreglass core gives added strength that easily supports the weight of tiles to provide a solid, stable backing. For additional bracing and noise control, dual board GIB Braceline® GIB Noiseline® is an effective wall bracing sheet for light timber-framed buildings. Its higher-density core can reduce noise transmission between rooms and also between floors.
Quality Exterior Built To Last
Solid good looks and stand-out street presence are essential ingredients for our new homes. Our long-standing commitment to building modern, quality homes that last is presented in our considered exterior design choices.
Selected to deliver design flexibility, strength, and durability to protect our homes, COLORSTEEL® is made for New Zealand's harsh climate and varying weather conditions. COLORSTEEL® undergoes intense, long-term exposure testing for maximum colour performance and durability, ensuring it looks its best for years to come. For over 40 years COLORSTEEL® has been making high-quality long run steel from rich New Zealand ironsand and features a colour range inspired by the beautiful and diverse landscape of New Zealand.
Our homes feature premium quality cladding from James Hardie which has been selected to withstand the most demanding and tough weather conditions. This durable fibre cement board is designed and engineered to stand up to New Zealand's harsh climate and is ideal for windy and coastal conditions. It's also resistant to fire, and moisture damage. The simple combination of locally sourced wood cellulose fibre, sand, cement and water, gives the product its strength to stand the test of time. LineaTM ObliqueTM Weatherboard cladding is low maintenance, lightweight and durable, providing a modern, classic rusticated weatherboard profile. It's also CodeMark Certified and BRANZ Appraised, with a 25-year product warranty.
Sustainable Solutions For Energy Efficiency
Our quality homes feature energy-efficient and sustainable solutions, where clients can do their bit to help the planet and reap the cost-saving rewards thanks to lower daily running costs. This includes individual water tanks, low-flow water fixtures, and the utilisation of non-potable water. Our homes reduce your carbon footprint and protect our precious energy resources.
Water Management Solutions
When it comes to water management solutions, we use tough and lightweight New Zealand-made products featuring superior quality: Bailey or Promax for above-ground solutions, and Watersmart for underground tanks. These reduce your mains water usage and bill by utilising non-potable water from your personal stormwater tank, and best of all is a benefit for the environment.
Bailey Water Tanks are moulded in tough, food-grade, polyethylene plastic and are impact, crack, corrosion, and fade resistant: UV-stabilised to withstand harsh New Zealand sun. Their one-piece construction makes them exceptionally strong and easy to clean. The production of Bailey's Sustainable Series tanks uses less than one-third of the energy of previous models, plus their unique shape and design means less plastic is required to produce each tank.
For underground tank solutions, we use Watersmart's cutting-edge and innovative stormwater detention tanks and retention (reuse) tank systems. These complete water systems save time, space, and money for our clients as they harvest, retain, detain, and recycle more water on-site. Aquacomb® modular tank systems can be used for both water reuse and detention, with a series of interconnected pods completely hidden from view. These tanks prevent the loss of valuable space around your home as they do not take up any additional ground space. Watersmart's highly effective systems also ensure you reuse and recycle more water, reducing consumption by up to 45 percent. From water recycling and rainwater harvesting to stormwater management, these innovative tanks set a higher standard for sustainability.
We also work with Promax liquid management solutions, using their above-ground tank solutions for a selection of our properties. Promax Slimline tanks are designed for maximum storage using minimal space, and blend discreetly with their surroundings. These tanks help save money by allowing our customers to easily harvest and manage rainwater. With its one-piece innovative construction, Promax Slimline tanks are reliable and solid, with no joins or welds. All Promax tanks are certified to Standard AS/NZ 4766, and detention tanks are fully tested and designed to withstand ground and water pressure. Promax Slimline tanks are also certified to AS/NZS4020 – Drinking Water Approved.
Energy-Efficient Lighting
We have worked with Carlton Electrical for over two decades to select and install energy-efficient, quality lighting for each of our new homes. Carlton Electrical installs New Zealand Building Code-compliant levels of lighting, all while keeping the wattage per square metre of the dwelling as low as possible. Both indoor and outdoor lighting is selected from the latest in energy-efficient and durable LED lighting products on the market, to ensure your home and wallet will benefit. Along with being cheaper to run leading to long-term household savings on the power bill, LED lighting uses substantially less electricity, is much longer-lasting, and conserves energy for our planet.
All-New Kitchen Appliances
We select stylish, quality appliances for each of our homes, from award-winning standout international appliance brands Bosch and Westinghouse. Enjoy durable, contemporary products in your kitchen for longevity and ease of use; tried and true for the heart of your home.
Built to deliver great kitchen results, and look stylish in your home, renowned international brand Bosch home appliances feature in our kitchens. Bosch high-performing ovens reliably produce great results with their automatic programmes, recipe after recipe. Cooktops feature outstanding performance and discreetly stylish installation design. Dishwashers are cleverly designed, spacious, energy-saving, ultra-quiet, everyday helpers that ensure dishes, glassware and more come out spotlessly clean with PerfectDry technology.
Westinghouse appliances are designed to help support daily kitchen life, combining new technology features and practical innovations with energy efficiency. Enjoy ovens that help with self-clean functions, and cooktops that combine stylish good looks with practical features to help you cook with ease and confidence. Dishwashers feature adjustable upper baskets, FlexRack cutlery tray, and quick wash cycles, so you can get everything cleaner, quicker.
Kitchen & Bathroom Fixtures
When it comes to kitchen and bathroom fixtures, we select hard-wearing tap-ware that will stand up to daily use, and look good while performing its function.
We select kitchen and bathroom tap-ware fixtures from the internationally renowned Englefield and Kohler Kitchen and Bath Group. As well as sophisticated, modern and sleek good looks, this tap-ware provides quality, durable fixtures for some of the most frequently used products in your home. Kohler's range of beautifully designed innovative products provides effortless water delivery and water-saving efficiency.
Quality kitchen and bathroom fixtures are also selected from Reece, a premium supplier of plumbing and bathroom products in New Zealand for 95 years. Reece provides world-leading local and international bathroom and kitchen brands, products and services. These on-trend kitchen and bathroom mixers, shower water rails, and hand towel holders offer quality in durability and design and showcase simple, minimalist lines. Products are made to last and rigorously tested to withstand daily life. Enjoy modern lines and contemporary good looks with a clean, integrated finish.
Our industry-leading security systems are not only discreet but extremely dependable and durable. From keyless entry, to sensor-activated security lighting and smart in-house alarm systems, our homes provide a safer environment for your family.
Enjoy safe and secure entry, to get you inside your home with convenience. We use the Yale range of electronic digital door lock products in many of our homes, to protect your home and peace of mind. An electronic digital lock means you never need to worry about carrying around, or losing, your keys again. Lock and unlock your home with ease using a simple keypad touchscreen. These smart locks feature the latest technology and are durable, quality products to ensure secure homes, and reassurance for you.
Compliance-Approved Smoke Detector Protection
The safety of our clients is utmost, which is why we've worked with Kiwi company Carlton Electrical since 1999, to undertake the electrical design and installation of electrical services during the construction of our new homes. Carlton Electrical installs quality smoke detectors in each new home. New Zealand Building Code compliance-approved smoke detector products are selected, so that our homes have the latest protection. The most discrete models of smoke detectors are chosen, to ensure the least possible aesthetic interruption in each home interior. Enjoy peace of mind, knowing that your home is protected with quality smoke alarms.
With the guidance of our experienced designers, the exteriors and interiors of our homes are styled and coloured to ensure a fresh, dynamic and contemporary aesthetic that will remain on-trend for years to come. Long-term relationships with designers and proven, reliable suppliers mean we get the best deal for our clients.
Sarah Kerr, Principal Interior Designer at Sarah Kerr Design has worked closely with Universal Homes for over 15 years as our preferred designer. Sarah is a hugely experienced and well-respected interior designer and stylist, as a presenter on TV interior design shows and a regular contributor at Your Home & Garden Magazine. Sarah works with our architects and design team, utilising her expertise for aesthetic decisions including the exterior and interior colours and materials to create beautiful, functional new homes.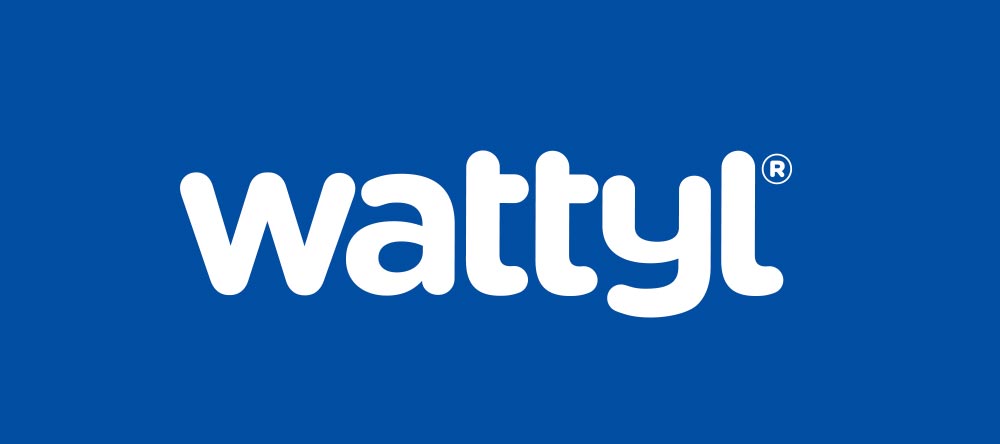 Renowned and high-performance paint supplier Wattyl is made for New Zealand weather conditions. An industry pioneer since 1915, Wattyl paint is engineered to protection for your home, in any weather or climate. Interior paints feature total-protect technology for healthier indoor environments. Wattyl continues to invest in providing reliable finishes that are of the highest quality, and ethically produced. When it comes to product standards, Wattyl is committed to global best practice, environmental performance, and safe manufacturing.
New Zealand-made Feltex Carpets, part of the Godfrey Hirst Group, are selected for our new homes: high-quality, cut-pile, and solution-dyed nylon carpets bringing warmth and coziness! They are UV-resistant – excellent for sunny homes – and stain-resistant too – ideal for family living. Established over 70 years ago, Feltex has built a reputation as one of New Zealand's leading carpet manufacturers, with high-quality and stylish floor-covering solutions. The Feltex carpet tufting plant and distribution facilities in Auckland are proudly carbon neutral.
A family-run Kiwi business, we select tiles for our interior spaces from The Tile Depot. Hardwearing, quality tiles designed for interior floors are carefully chosen by the Universal Homes interior design team. Established in 1995, The Tile Depot is one of the largest importers and retailers of quality tiles in New Zealand. Tiles are selected and sourced directly by The Tile Depot from partner manufacturers based in Italy, Spain, Portugal, Brazil, and China.
Your Own Landscaped Oasis
We are proud to have collaborated with this award-winning landscape company for over 30 years, with their landscape services providing the perfect finish for our new homes.
Natural Habitats were the 2022 Most-Awarded landscaper, at the Landscapes of Distinction Awards. Whether for freestanding homes, terrace homes, or apartments, Natural Habitats landscapes bring it all together. They create practical, easy-care green environments to a high standard and finish. A leading provider of bespoke garden design, Natural Habitats carefully selects and creates plantings based on the immediate locality and situation of homes, as well as local ecosystems. Ongoing care required by homeowners as well as colour, form, and aesthetic appeal is also considered. Aftercare landscape services are on offer for clients once they have moved into their new home.
Guarantees For Peace Of Mind
Our homes come with a range of guarantees and warranties, so that you can be sure your biggest asset is covered beyond move in day.
10-year Master Build Guarantee
Each of our homes comes with a 10-year Master Build Guarantee*, ensuring it is built with top-quality materials and workmanship. It's our commitment to you. This gives peace of mind that your home is built to the highest of standards. The Master Build Guarantee starts from the time construction begins. Should you decide to sell your Universal home in the future, you can organise to transfer the remaining balance of the Master Build Guarantee to the new owner.
*Please note certain types of apartments may not be covered by a Master Build Guarantee.
Here to help you from initial contact through the build, settlement, and beyond including the first months in your new home, we offer wrap-around support to ensure you have a quality experience throughout with our knowledgeable team.
Each Universal Home comes with our 12-month defects maintenance promise. This means that should any defects arise after you move in for the year following your settlement date, our aftercare service will get it sorted for you. We are continually committed to satisfying our new home buyer's needs. You can trust Universal Homes to make it right on the rare occurrence that there's an issue.
We select quality, tried-and-true products from our suppliers to use in our new homes so that your biggest investment is protected. We provide information regarding individual applicable supplier warranties and guarantees for many of the products featured in your new home. Each of the products we use has its own warranty periods and guarantees from the manufacturer. We advise our clients to check these, register products if relevant, and ensure that maintenance is carried out in accordance with the manufacturer's guidelines.
Dedicated After-Sales Support
Our dedicated and experienced team is the bedrock of our solid and reliable reputation, from each of our successes and learnings to our personalised and caring customer service and after-sales support. We have been committed over the years to continually satisfy our new home buyer's needs. This means that should anything crop up after you move in, we're here to chat through the issue with you and plan a resolution together.
Warm, dry, light, energy efficient, and low maintenance: a Universal home is a great choice. We're excited to help you start your new home journey! Our expert New Home Consultants can take you through the process step-by-step. You'll be surprised just how easy it can be with our fixed-cost homes, flexible deposit options and no progress payments during the build.
Please note that products and brands featured here are indicative only, and are not meant to be representative of each specific home built by Universal Homes. Products may change or be substituted for other products of a similar standard of quality, subject to product supply and availability. Depending on the individual home typology, some Universal homes may not feature all of these products listed above.